BetYetu Kenya
BetYetu is a Kenya-facing online sports betting site for sporting wagerers. As well as sports betting it offers online casino games and Virtual Sports matches, and has a section that is specially optimised for mobile users. Please be aware that BetYetu is only open to customers of Safaricom, as M-PESA is the only payments service that it uses. You need also be aware that BetYetu is a sports book that relies a little too heavily perhaps on football, although other sporting pastimes are available.
This site is operated by Oxygen 8 Gaming Limited, which is a company that is based in the United Kingdom but also has offices in Australia, the USA, Barbados, Trinidad, South Africa, Uganda, Tanzania, Mozambique, Rwanda and of course, Kenya. It is properly licensed by the Betting Control and Licensing Board of Kenya.
Pros and Cons
Pros
Excellent casino games
All football events are covered in great depth
Registration and getting money into and out of your account is very easy
Cons
Too much emphasis on football
Virtual sports games are not the best
…no Welcome Bonus in Sight?
BetYetu is full of facts and figures pertaining to the latest betting odds for all the top football action, but maybe the most important fact or figure that's of most interest to sports bettors new to the site, is the potential of a new customer welcome bonus.
Unfortunately, like many Kenya-facing sports betting sites, there is no welcome bonus in sight. There are a couple of bonus offers available, but we will come to that later.
The site also has no jackpot feature that many other sites have. The only real thing that BetYetu has going for it are the casino games available, which as much better than the standard options offered by other sports betting sites in Kenya that we have seen.
There's also a range of Virtual Sports games that we will come to later, as well.
Is BetYetu a Reliable Betting Site?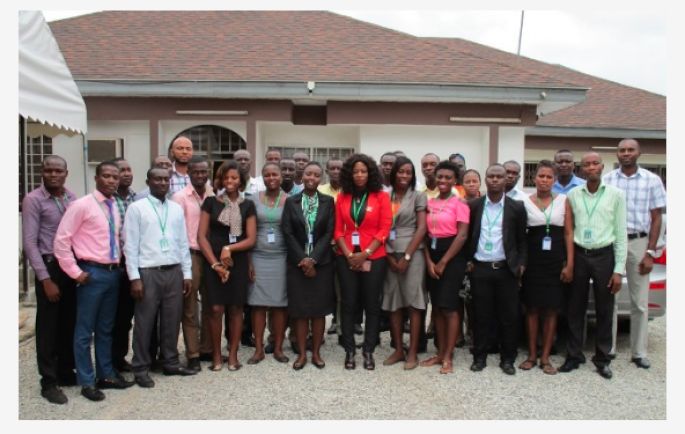 You should have no concerns about licensing at this site. All sports betting sites that offer their wares to sports bettors in Kenya need, legally, to be properly registered and thankfully BetYetu does fulfil this criteria. The site has proper licensing from the Betting Control and Licensing Board.
Of course, proper licensing is reassuring, but you also need to understand how secure your personal details are likely to be at this site. It is hard to know what to think about BetYetu in this situation as the site does not have a Privacy Policy at all. Indeed, when we asked the site to clarify their Privacy Policy, they were not at all helpful.
We do not, though, think that you should be alarmed as we are not suggesting that BetYetu is trying to hoodwink you. You just perhaps need to be careful about sharing your details over the internet. All you really need to share is your mobile number, so if you stick to that you should be absolutely fine.
BetYetu Bonus Offers
Despite the lack of a welcome bonus, there are two offers at BetYetu that should be of interest to any sports bettor who enjoys betting on accumulators, which are multiple bets with more than three selections.
The first is an 'acca insurance offer' which is a deal that is very common at European sports books. To be eligible for acca insurance, you need to make sure your acca has at least five selections, minimum stake 100 KES, maximum 5,000 KES. Should your acca then fail because of one single selection, then you will receive back your entire stake as a free bet!
Your free bet is valid for only a week and must be used on a football market with odds of 1.8 or greater. As is common with free bets, when you use your freebie only winnings are payable to your real money account, and not the free bet stake itself.
The other bonus deal available relates to accas as well. If you place an acca with five selections, then any winnings are automatically boosted by 10 percent. Seven selections receives a 15 percent boost, nine a 25 percent boost and so on right up to a maximum of 15 selections which will receive a 60 percent boost if you win.
The only other thing that you need to know about this deal is that the minimum odds per acca selection should be at least 1.33.
There's also a 'cash out' facility at BetYetu. If you have placed a bet on, say, a football match, and it is a winning bet then you can cash out to prevent yourself from losing all your stake if the bet turns into a losing one. Note that cash out is always offered at reduced odds, so if you cash out your bet you will receive less in winnings that you would if you left the bet to run until the end of the game.
How to Register and Create an Account
There are two ways you can create an account at BetYetu, via the site or via SMS. Here is how to do it at the site:
Go to the site's home page at Betyetu.co.ke
Click on the yellow 'Register' button at the top right-hand side of the screen
Fill in your mobile telephone number – this will be your 'username' throughout your time at the site
Fill in any 'coupon code' you might have. This could be a promotional code. If you do not have one, then leave this section blank.
Click on 'Join Now"
You are now registered. You should receive a PIN via mobile that you can use to validate your membership of the BetYetu sports betting site
You can also join BetYetu via SMS. This can be done in one of two ways
Use M-PESA to deposit some cash into pay ball account 850704 account name Betyetu. This will create your BetYetu account and you will be sent your BetYetu PIN.
If you do not want to deposit cash straightaway then you can simply send the SMS message BETYETU to 29111. Again, you will receive an SMS message with your PIN in return.
Finally, you can also register via USSD. You just need to dial *474# and follow the prompts. Follow any of these steps and you'll soon be able to get started with Betyetu today!
Online Casino and Virtual Games
As well as sports betting, BetYetu can provide you with casino and virtual games.
There are no online slots at the BetYetu casino, but there is roulette, blackjack and video poker. All the games have been provided by Microgaming, who are one of the biggest online gaming companies in the world, and who make truly excellent titles.
You will find two versions of roulette, five versions of blackjack and five versions of video poker.
There is also the virtual sports section. Here you can place bets on football, greyhounds, horse racing and motor racing. New events kick off every three minutes or so.
The football games here are based on English football teams and we have to say that while there is nothing wrong with the virtual betting section, the action itself leaves a lot to be desired. The virtual players all look the same and only seem capable of playing one-touch football up the middle of the park!
How to Deposit and Withdraw at BetYetu
You should have no problems in getting money in and out of your account at BetYetu. Here is a quick guide how to. Note that the process is broadly the same as to whether you are using M-PESA or Airtel:
On your phone, go to the M-PESA menu
Select 'Lipa na Mpesa'
Click on 'Paybill' and enter the business account number 850704
Enter the account number 'BETYETU'
Select the amount that you want to deposit (numbers only)
Enter your M-PESA PIN and confirm
Once complete, you will receive a confirmation SMS from BetYetu telling you that your transaction has been processed
You can also deposit via USSD by dialling *474# and following the prompts.
BetYetu Mobile App for Android or iPhone

Just like the registration process, there are two ways in which you can use BetYetu on your mobile device. You can use the site natively on your phone via a mobile web browser such as FireFox, Opera or Safari, or you can download and install an app. Note that the BetYetu app is only available for Android devices. If you have an iPhone or iPad then you can only use the web browser method.
If you don't want to (or cannot) use the app then open up any suitable browser on your device and navigate to m.betyetu.co.ke. This is the special, mobile-optimised version of the BetYetu sportsbook that has been specially configured for mobile devices. All the functionality of the main BetYetu site has been included in this mobile-optimised version, allowing you to place bets easily, and to check your account or deposit money.
If you are an Android user and you would prefer to use an app then head to betyetu.co.ke/mobile/ and click the bright orange 'Download' button. This will initiate the download of an apk (Android Package) file. Click on the file once it has downloaded and it will install. You may have to change your settings in order to allow the installation of applications that have not been downloaded from Google Play.
Frequently Asked Questions
Q. How does BetYetu work?
BetYetu is a licensed sportsbook for people in Kenya. You can use the menus on the website or mobile site in order to place bets. You need also look out for the promotions that the site runs, including price boosts. All bet-placing is done automatically by software, although you can contact the very human support team if problems arise.
Q. Which sports and events are offered for betting?
The overwhelming emphasis at BetYetu is on football. All the major World and European competitions are covered, including international tournaments and domestic leagues and knockout cups. The other sports covered are American football, baseball, basketball, boxing, cricket, football, golf, handball, ice hockey, motor sports, rugby league, rugby union, tennis and volleyball.
Q. How do you place a bet?
To place a bet at BetYetu navigate via the menus until you find the event you want or a bet that you like the look of. Click on the outcome that you are interested in to add it to your bet slip. You should find other betting options if you click the number on the far right-hand side of the one-line listing of any event.
Once you click the wager, it will be added to your bet slip on the right-hand side of the page. Enter the amount that you want to bet, and then click 'Place Bet'. Your bet is now placed!
To bet on doubles, trebles and accas just add them to your bet slip before clicking 'Place Bet'. They will then be combined into a single bet.
Overall Rating of BetYetu
There's one thing that's clear at BetYetu – if you like gambling on football (which is the most popular sport in the world to wager upon) then you are going to like this betting service a great deal. BetYetu is one of the easiest sports betting services to use in Kenya, and registration takes a matter of moments. It's also very, very easy to get money into your betting account.
On the negative side if you want to bet on anything else besides football then perhaps you are not going to be as enthused about what is on offer here. This is a shame, as BetYetu is a very nice site indeed. Perhaps you ought to at least give it a chance?
For one of the best sports betting experiences available to people in Kenya, why not sign up for BetYetu today?

No welcome bonus.
Play now